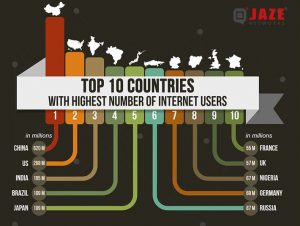 This infographic shows the increasing appetite of the Internet users around the world. India is catching up fast with being one amongst the top 3.
Is your network ready to serve more customers with increasing bandwidth capacity?
Jaze ISP Manager enables ISPs to scale out to handle increasing subscribers bases and bandwidth in a single deployment.