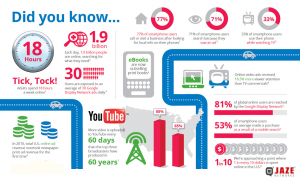 We are using the Internet more than we used to. Each day, 1.9 billion people are online, searching for what they need. Smartphone's have accelerated Internet adoption by quickly bringing the developing world online. Mobile will be responsible for all growth in Internet consumption. In coming years, people are expected to spend an average of 170.6 minutes each day on online activities like watching videos on YouTube, sharing photos on Facebook and shopping on Amazon.
ISPs have to make their network works as fast and as efficient as possible while keeping the costs down.
Jaze ISP Manager enables Internet Service Providers (ISPs) to manage your peering and Internet policies for efficient bandwidth delivery for broadband providers.