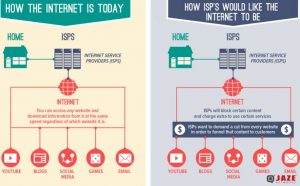 Net neutrality is the principle that Internet service providers should enable access to all content and applications regardless of the source, and without favoring or blocking particular products or websites.
Is your ISP serving you all the content in a fair manner?
Integrate Internet bandwidth and peering services to deliver seamless Internet connectivity to your subscribers managed through Jaze ISP Manager.