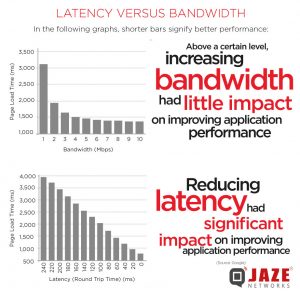 Latency is an element which tells about the internet speed. A low latency results in small delays and enhances the application performance and high latency makes long delays.
Increasing bandwidth had little impact on application performance. For applications that use multiple connections to transfer small amounts of data, reducing latency will have a much more significant impact on application performance than increasing bandwidth.
Is your network ready to server low latency high quality bandwidth to your subscribers?
Jaze ISP Manager AAA solutions which integrate with carrier class routers from Cisco, Juniper, Huawei and Nokia to provide low latency and great broadband experiences to subscribers.