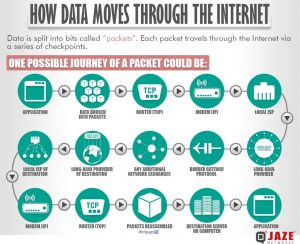 Whenever you transmit data via the Internet, that information can't just go somewhere. Instead, it has to be broken down, directed, and reassembled.
Is your Internet successfully passing your data quickly without any break downs?
Shape, manage and route packets effectively and efficiently with Jaze ISP Manager: A complete ISP management solution for ISPs of all sizes.