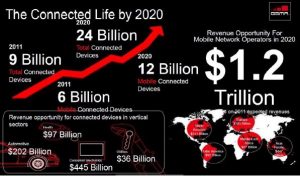 This infographic shows the connected life by 2020, growth comes on the back of increasing adoption of the internet of things (IoT) by Internet consumers owing to increase internet penetration.
The thing about technology is that it is always evolving, and nothing evolves as fast as the Internet. Today, the internet landscape is not just about computers, smartphones, laptops and tablets anymore. In a relatively short period of time, the internet and World Wide Web are creating great surprise to access the new ideas, thoughts, knowledge and more information.
ISPs have to focus on providing a consistent and high quality service to its customers. This is a revenue opportunity for ISP operators.
Jaze ISP Manager helps ISPs to scale out to handle increasing subscribers bases and bandwidth in a single deployment.