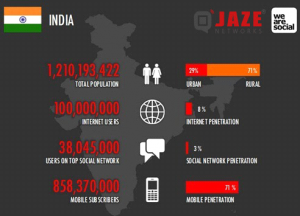 Did you know that 31% of rural Indians have not even heard about internet. On the other hand, India has crossed 100 Million internet user landmark and average Indian internet users spends about 26 minutes on internet every day.
Even though majority of Indians are not online, still India is one of the top countries when it comes to Internet user base.
Is your network ready for handling your customer's increasing appetite?
Jaze ISP Manager enables Internet Service Providers(ISPs) to centrally manage end-to-end operations and scale with customer growth.