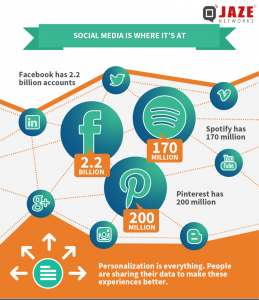 Growth of Social media usage has been increasing rapidly thanks to the widespread availability of Smartphones and low data prices. Nearly 50% of the population is using the Internet across the world. Out of these 3 billion people are using Social Media. In this Facebook tops with nearly 2.2 billion accounts followed by the various other social media platforms like YouTube, Pinterest, etc. People today are more likely to share their Information in the social media posts and various other activities like news and entertainment.
Social Media penetration is increasing day by day and most of social media content today is available via peering with IXPs. Peering helps reduce latency and reduce delivery costs for ISPs.
Jaze ISP manager enables Internet service Providers (ISPs) to manage peering polices to provide low latency and high-quality experiences to end users at affordable rates.