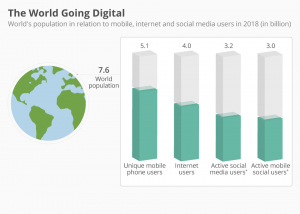 The world is going digital world in today's mobile world and orgaizations need to digitalize their operations and increase the adoption of digital tools and processes in order to transform and radically improve business performance and customer experience. New data is created continuously and everything is connected. Almost 80% of mobile subscriptions will be for mobile broadband by the end of 2019 with more than 1 billion people on Facebook, almost 500 million on Google+ and 200 million on Twitter….48 hours of video uploaded to YouTube every minute from 9 billion connected devices which will increase to 50 billion in the next decade.
All ISPs need to step up their game to focus on providing a consistent and high quality service to its customers.
ISPs need software to manage and monitor their network and have smooth operations. Jaze ISP Manager provides automation of end-to-end operations at scale with customer growth and increasing bandwidth demand.